Continue this along the lenght of the fish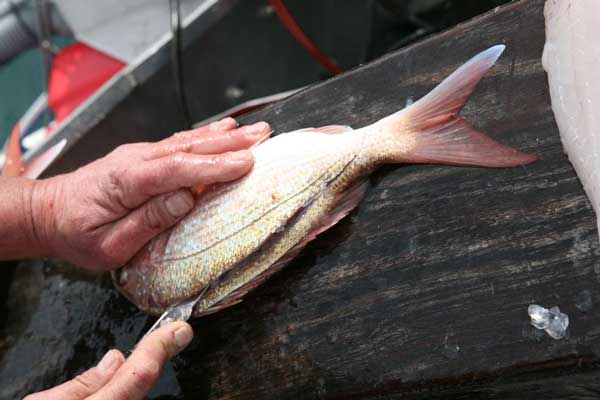 Reverse the direction of the filleting knife and follow the bones by "feeling them" with the filet knife until the fishes backbone is reached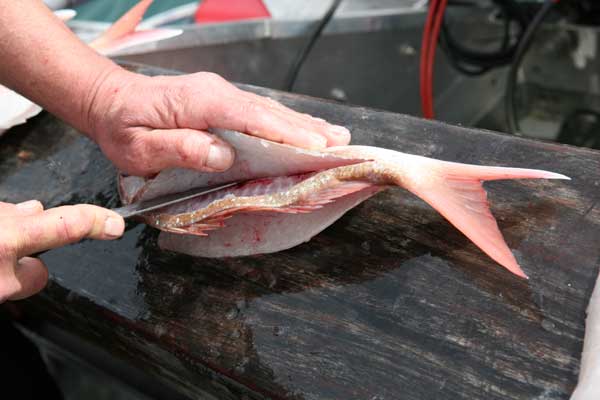 Peel the fillet back and cut around the backbone and through the small lateral bones. Run the fillet knife right through to the skin on the underside of the fish.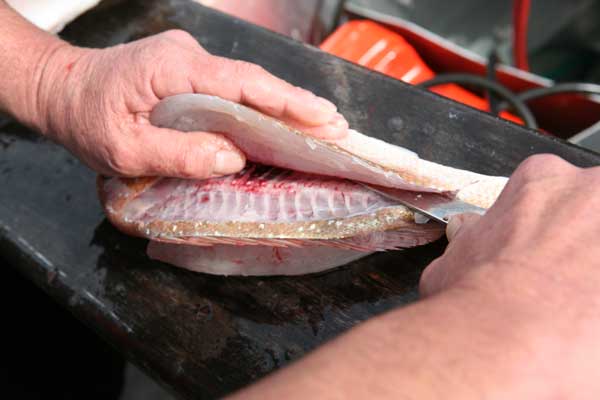 Cut over the belly flap either through or over the belly bones, we have easily cut through them here with his razor sharp Victorinox filleting knife.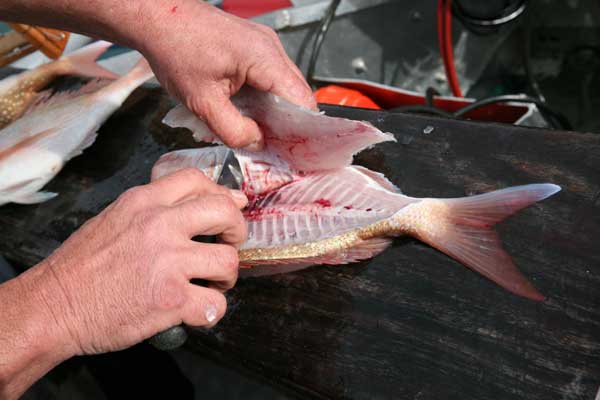 Cut any remaining attached sinew or skin. Next : Fillet A Fish Part 3
Tips For Filleting Saltwater Fish
When filleting saltwater fish the taste is improved immensely if the fillets are washed in seawater. A very sharp knife, frequently honed, will help maintain the delicate texture.
Related Cleaning Fish Articles
Cleaning and Preparation of Fish
Filleting A Fish Part 1 >>> Filleting Fish Part 2 >>> Fillet A Fish Part 3 >>>