Our first attempt, we didn't put enough sand in the bottle or weight on, and the whole lot was flying in the air. As we figured there were no flying fish around we hauled it in and added a second bottle of sand and that turned out just right. Since then we've found out this is the crucial piece of the exercise. Basically the kite can only pull so much weight - which varies with the wind (and how you've tweaked the kite) and you need to alter the weight/drag of the rest of the rig (float/weights/hooks) to suit.
Kite fishing is about balancing the pull of the kite against the weight of the fishing gear. Put too little weight in the bottle and the gear will lift off the bottom. Too much weight on the hook section or in the float bottle will overload the kite - there won't be enough pull to drag the float, weight and hooks out through the breakers and holes with any momentum and the rig will stall in the breakers.
This happened to us the first time. On the bright side, a school of big kahawai must have been in the breakers, and when we hauled the line in, we had 11 Kahawai on our hooks – not bad for 20 minutes! We chopped up some of the kahawai for bait, following the instructions given to us to use strips of bait with the skin still on, and to hook them at one end to minimise tangling.
The next set we lightened the weights and carefully fed the line out as the kite pulled the rig out successfully fully through the breakers out the back this time. We waited 20 minutes and pulled it back in. Success! We had some nice gurnard and a few snapper, and something big that broke off in the surf. Now we were getting the hang of it, and we went for a much longer shot next time, getting the kite out about 1200 – 1500 meters.
I was glad I had a pair of binoculars to keep track of it. We knew the gear was out in real snapper country this time. Sure enough, when we hauled in half an hour later we had half a dozen decent size snapper up to 5.5kg (12 pounds) a few gurnard, and a spotty shark (which we released).
At this point we stopped fishing as we had 35 good size fish, if we had set again we would have been over the daily limit – a problem I have never had surfcasting! Our chillybin was overflowing and we headed back home pretty happy.
I think this may have been real beginners luck, but we look forward to having another go soon – and now we pay a lot more attention to the weather forecast. I also got a small kite to use on my surfcasting rod, and I'm looking forward to giving that a try some time when the wind is favourable.
40% OFF Selected Fishing Lures!
If you are planning on any big game fishing trip for the coming season, be quick and save heaps - These Offers are Valid Only While Stocks Last!
GAMEFISHING LURE CLEARANCE SALE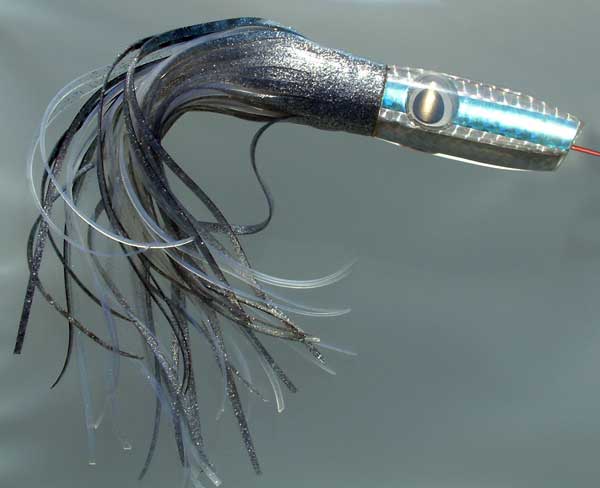 Top Brands at rock bottom prices. Williamson, Eldingo Lumo, Big Red and Door Knobs.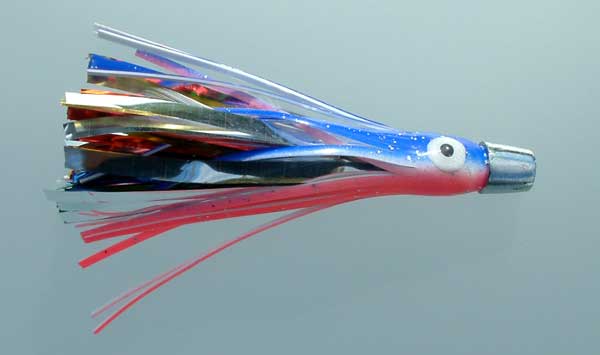 40% OFF selected skirted game lures NOW. Available Rigged or Unrigged!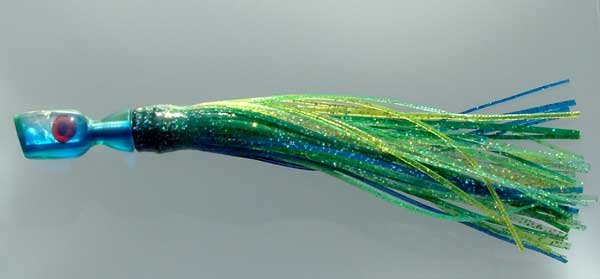 If you purchase un-rigged lures we will give you 30% off any game hooks and traces for DIY rigging!
A Small sample of what is available rigged and ready to go!
Williamson 4 inch feather game lures were $7.50 - Now Just $4.50
Eldingo Lumo 11.5 inch was $95.00 - reduced Now Only $57.00
Big Red small marlin lures marked down from $45.00, Now Only $27.00
Big Super Squid Long Heads were $90.00 – Now Only $54.00!
Small Door Knob Fish Skin Flyers were $28.00 – Now Only $16.80!
Large Door Knobs were $115.00 – Now Just $69.00!
We have a huge range of sizes and colours available instore.
Visit our store at 39a Neilson St, Onehunga, Auckland to view the full range and get expert advice on the best lures for the species you want to target and the water colours and lighting conditions you may encounter while fishing.
If you are in New Zealand ring for mail orders and/or more details.
New Zealand Customers Free Phone 0800-115-483 or (09) 634-5005 for local Auckland calls
Overseas mail orders by email form only. Fill out the bottom part of our Tackle Enquiry Form with the words LURE SPECIALS and we will get back to you with our sharpest GST free prices.